General information
A patent provides protection for the invention to the owner of the patent. Patent protection means that the invention cannot be commercially made, used, distributed or sold without the patent owner's consent. In Poland, patent rights can be enforced in a court which may stop patent infringement.
What kinds of inventions can be protected?
Under Art. 24 of the Polish Industrial Property Act, an invention, in general, must fulfill the following conditions to be PATENTABLE in Poland:
it must show an element of novelty, that is, some new characteristic which is not known in the body of existing knowledge in its technical field. This body of existing knowledge is called "prior art".
the invention must show an inventive step which could not be deduced by a person with average knowledge of the technical field.
it must be of practical use (industrial applications);
its subject matter must be accepted as "patentable" under law. In Poland, it must be a physical or chemical and tangible product (tool/device/substance) itself or any material result of use of a method.
The following are NON-PATENTABLE in Poland:
discoveries,
scientific theories,
mathematical methods,
commercial methods,
organizational, abstract, magic, solutions/ideas (schemes, rules nd methods for performing mental acts, playing games or doing business
esthetic creations
programs for computers (unless it is combined with a material (tangible) product
Sample patented inventions:
constructions, i.e.: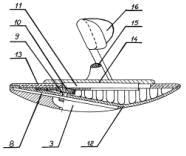 substances, i.e.: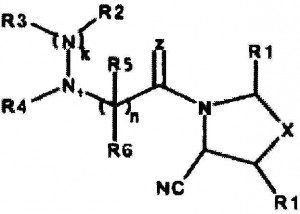 methods of making, storing, transporting or destroying products, i.e.:
"Method of making of a throttle disc and a throttle disc"
There are many complex products (such as a mobile phone) which may contain many patented technical solutions which belonging to one or many inventors at the same time.
How long can I protect my patent?
The protection is granted for a limited period, in most countries, including Poland it is 20 years from the date of filing of the patent application provided the filing fees are timely paid.
For a detailed list of all official fees as provided by the Regulation of the Council of Ministries of 2 March 2004 amending the Regulation on fees relating to the protection of inventions, utility models, industrial designs, trademarks, geographical indications and topographies of integrated circuits click here
Why should I patent my invention?
The advantages of having an invention patented are numerous and invaluable. Patents:
ensure exclusive rights to owners
ensure positive image for your enterprise
provide recognition and strong market position
contribute to gaining of competitive advantage over competitors
provide return on investment
help to raise capital for further developing the patent
can give extra source of income (e.g. by licensing or selling the invention
help to take action against infringers.
How to patent an invention in a country/in several countries?
Patents may be sought protection in three routes. The choice of a particular route depends on where your product is produced, where it is put on the market and the applicants' budget.
National route
A patent application is filed directly to the patent office of the country where protection is sought. In Poland its Patent Office of the Republic of Poland.
Regional route
A patent application is filed to a regional Office, for example, the European Patent Office (EPO) and the African Regional Intellectual Property Organization (ARIPO); patents have the same effect as applications filed, or patents granted, in the member States of that region
International route
A patent application is filed by residents or nationals of a Contracting State of the Patent Cooperation Treaty (PCT), to World Intellectual Property Organization (WIPO). Further information on PCT and WIPO.
What are the costs of patenting an invention?
Patenting an invention costs money, even if you take the risk and patent it yourself without hiring a professional.
The costs you have to consider on patenting an invention include:
prior art searches, especially if they involve searching databases
official fees during pre-registration stage – these being different in different offices; a list of official fees connected with protection of various Intellectual property objects in Poland is here.
renewal fees for keeping protection of the patent (normally paid once a year)
patent attorney's fees (e.g. for representing the applicant before a patent offices, prior art search, preparing opinion on patentability, preparing of patent application)
costs of proceedings before foreign patent offices (local fees, local patent attorney' fees)
OUR SERVICES:
Patenting procedure is a quite complicated process. Although every applicant has the right to prepare their own applications and file them and conduct their own proceedings, without having the knowledge that a patent attorney does (s)he may get into considerable difficulty. (S)he may be even be granted a patent, only to find out that it does not adequately protect his/her invention.
The preparation of a patent application and conducting proceedings with any patent office requires a knowledge of patent law and the patent office's practices and procedures. The knowledge that a patent attorney has.
As registered patent attorneys, we provide the following services:
preparing a patenting cost estimate
performing a prior art search
preparing a patent application, including the description, claims, drawings and an abstract
exchanging correspondence with patent offices: reply to communications, notifications, present arguments in reply to a patent office opinion on patentability of the inventions, rectifying deficiencies or any irregularities concerning the application as communicated by the office etc.
introducing allowable amendments to the application, as well as limiting the application, filing a divisional application etc.
monitoring timely payment of renewal fees
representing applicants in opposition/ cancellation/ revocation proceedings
negotiating agreements (assignments, licenses)
enforcing rights of applicants/owners to their inventions/patents against infringers
In addition to the above, we also have a substantial experience in :
filing international patent applications under Patent Cooperation Treaty- PCT
filing a European patent appplications under Erupean Patent Convention- EPC
'validating' European patents/ ensuring provisional protection for European patent applications:- preparing translations of claims of Eurpean patent application to ensure provisional protection inthe countries designated pursuant to Article 67(3) EPC- preparing translations of European patents as granted to ensure protection in the countries designated pursuant to Article 65(1) EPC (in Poland a complete translation of patent specification is required)
  If you wish to order this service kindly please contact us and fill in the Order form.
           – monitoring timely payments of renewal fees
filing a national patent application in other than Polish patent offices – by contacting local attorneys and monitoring the patent application procedure
contacting local patent attorneys worldwide in any other matters (e.g. in order to order and monitor European patent validation procedure in the name of the client etc.)
IMPORTANT: Any persons not having their domicile or seat in Poland, in proceedings before the Patent Office of the Republic of Poland in matters relating to the filing and processing of applications and maintenance of the protection (including fee payments) of inventions, utility models, industrial designs, trademarks, geographical indications and topographies of integrated circuits may only act when represented by a patent attorney entered in the Patent Attorneys' Register kept by the Patent Office of the Republic of Poland whose address for services is in Poland (Article: 236 of the Industrial Property Law).
A comprehensive list of registered attorneys is available on the website of Polish Chamber of Patent Attorneys.
Jeżeli jesteś zainteresowany współpracą lub masz pytania to zapraszamy do kontaktu.